nadia munarolo-kurjata
I am a maker, seeker and guide.
I believe art heals and art moves you.
We each have a story to tell and a voice that needs to be heard, feelings that need to be expressed and safe place to do that.
I am a maker of ART.  I am a SEEKER of adventure.
I am a GUIDE who leads you to the best version of YOU!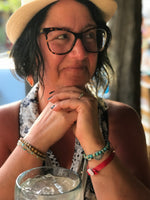 CONTACT:
Nadia
artitude@telusplanet.net